So, officially, I've said my first goodbyes, and tomorrow, I'll say my seconds.
Remember when we were in high school, and we spent hours passing our yearbooks around and taking pictures -- like we would never ever see each other again?!
High schoolers still do that!
You know what else they do?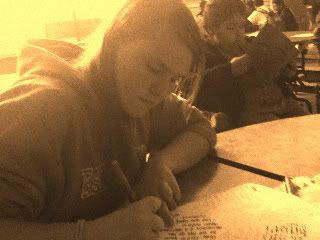 They help me realize that a little love note to a friend or colleague goes a long way.
They remind me to smile even on bad days.
They make me want to spend as much time as possible with good girlfriends.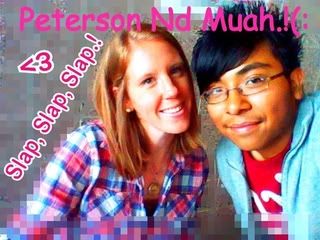 They make me want to post pictures of people I love on facebook and everywhere.
They remind me not to be scared of trying new things or stepping outside of my comfort zone (like lacing up some roller skates and looking like a fool on the rink).
They make me want to play so hard that I have to take a nap on the ride home.
I became a teacher because I believe in education as the only way to create a better world and the only way to create a better life for each individual living in this world. In truth, I didn't really know anything about life or living in the world until long after my first year of teaching. In many ways and for many reasons, I'm ready to go international because of all the life lessons, discussions, and thoughts that I experienced throughout my 5 years of teaching amazing, bilingual, strong, challenging, and brilliant pumpkins. I wanted my students to learn from me, but I'm leaving my classroom knowing that I'm the biggest learner from Room 212.
And this is why I know that I have the best. job. ever.
Goodbye and xoxo, muffins. I miss you already. (LOTS and LOTS!)