Okay, when the clock struck 6, we were having too much fun to say goodbye so Emma suggested we head to
Two Goats Brewing
to watch the sunset on the Seneca. (Told ya this girl is great!)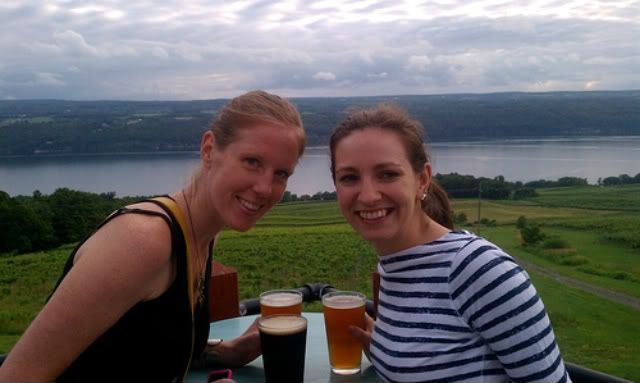 The local feel of Two Goats was perfect! Small town bar filled with local winery owners and pourers create a comfortable and welcoming atmosphere for this small town brew pub. And although we didn't get to experience the live music or open mic nights that the pub hosts, we still loved the place. And, definitely try the Cream Ale -- d-to-the-licious!
And, if you arrive hungry, Two Goats has a one item menu. They offer a roast beef sandwich with your choice of a horseradish sauce or BBQ.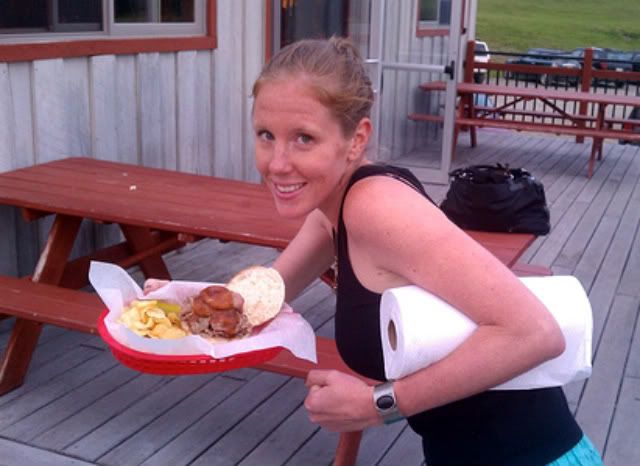 Because I couldn't decide between the two sauces, I felt like I should try both. In hindsight, I probably should have ordered one sandwich with the two sauces on the side. Oops ... wine much?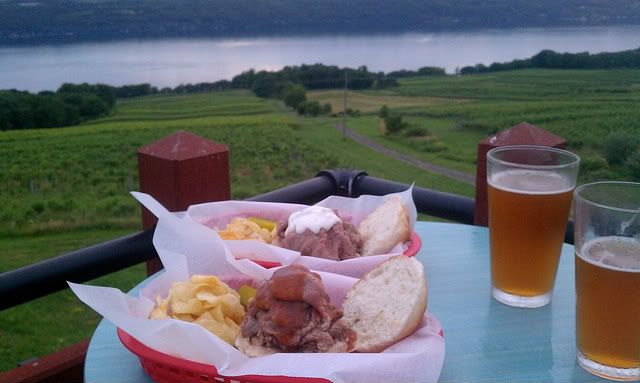 We were told that Two Goats is the best place to watch the sunset over Seneca Lake.
And we believe it.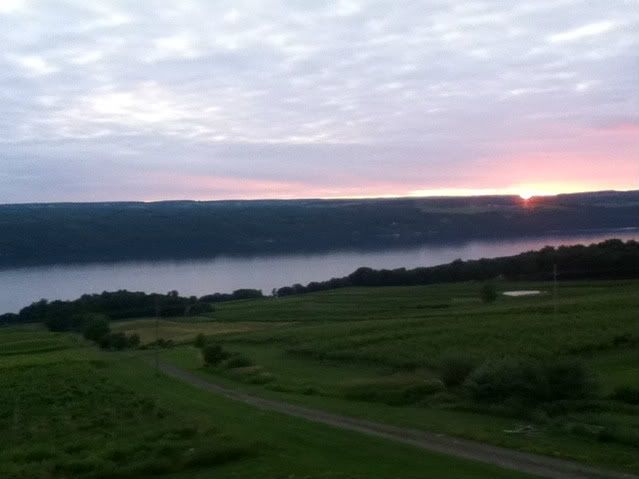 An oatmeal stout and a cream ale and a new friend and a beautiful view of the sunset. To quote Zac Brown Band, "life is good today."