Here is the home of the original Nuremberg Brat.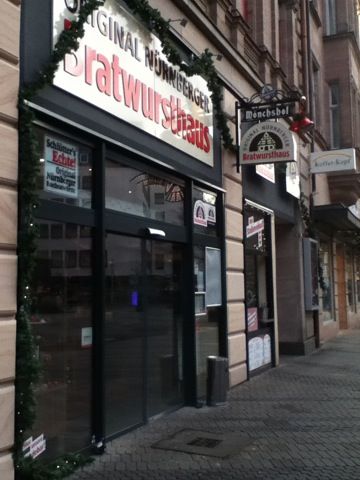 And here is me jumping for joy.
The Nuremberg Brat is unique in the fact that it is the smallest sausage in Germany -- 7-9 cm long and 25 grams.
They've even earned the status of Protected Geographic Indication (PGI) which means they can only be made in Nuremberg.
They were amazing...so was the sauerkraut and the beer with the Santa Hat.
I freakin' love Germany.