If you plan to visit Kosovo, you are probably more interested in the tourist attractions and the fashion than the eats....I'm just kidding; no one really plans to visit Kosovo.
But if you do find yourself in the Balkans, enjoy some of the traditional foods, beginning with peppers and cheese.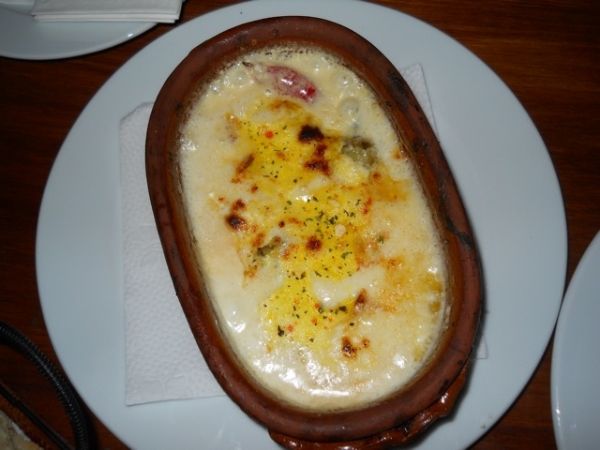 After one bite of the hot, gooey, spicy mixture, Susan was hooked.
So much so, she made me take her back another night for round 2.
And the shopska salad.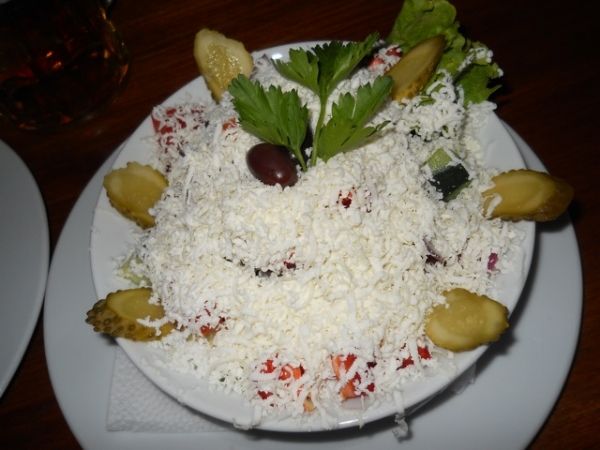 Honestly, if you boil Balkan food down to a few words, it would be....salty white cheese.
It's an odd feta-type cheese that comes in two forms -- wet or dry.
I don't really want to talk about it anymore because it may cause me to stop eating it, but it does taste pretty good when melted, fried, or shredded.