It's always a good idea to make your wedding unique to you.
And the soon-to-be Mr. and Mrs. Brauer did just that!
Starting with their country themed rehearsal dinner (Adam grew up on the farm on which it was hosted!).
The party really got started with a hayride. I mean, how freakin' fun and unique is that?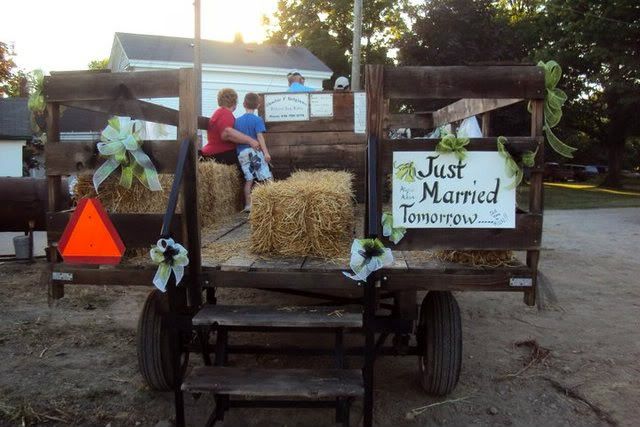 And I'm not going to lie, I was completely freaking out. Horses are definitely on my "scared list". In my defense, how can they not be? They are huge. Their shit is huge. And have you ever noticed that a lot of people have traumatic childhood stories that involve being kicked in the head by a horse.
But with this view, I couldn't help but sit back and enjoy the ride.
For five years, I was a really good Colorado girl, but I always did miss these Michigan summer nights.