In the midst of my packing and my saying goodbyes and my selling my car (ahh!), some great friends offered to take me to lunch.
Already a fan of many local restaurants in Denver, we decided on
D bar Desserts
on 17th street which just happens to be on my Denver Bucket List.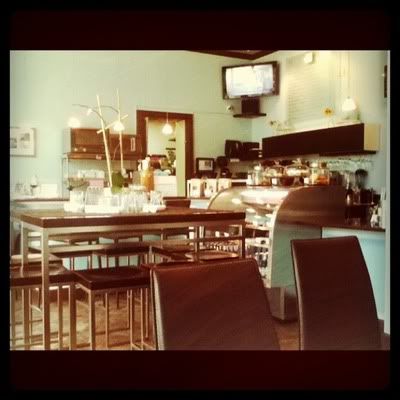 Check out the adorable interior of this modern cafe.
And the cute set up is only the beginning.
The moment the first bite of crue fries entered my mouth, I was in foodie heaven.
I mean the garlic parm fries topped with swirls of macaroni and cheese sauce, melted cheddar jack, ranch, and then sprinkled with bacon and chives not only tasted delicious, but looked quite nice as well.
After our shared appie, I dove into my main course which was the pizza salad sandwich. Also delicious and fancily presented.
You can see the load of fresh, crisp salad layered in between a thin layer of melted cheese and tomatoes, all sandwiched into folded-over handmade pizza dough.
I love that Dbar takes ordinary dishes like pizza and fries and adds a little creative love making the restaurant unique and definitely worth a try!
And after lunch, it was time for dessert; after all, I am kinda stressed to the max right now, and desserts is stressed spelled backwards. ;)
And so we went with the house specialty: Cake and Shake.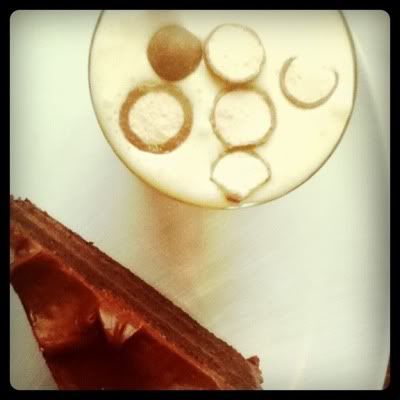 I believe I found my soul mate.
We closed our lunch with some pink champagne cheers (and some tears) to new adventures and good friends.
It was a perfect last lunch for me in the city.
Thanks, Cheryl and Kari for lunch and for you. I miss you already.