This fancy restaurant located on the Kalamazoo Mall is de-to-the-licious and adorable!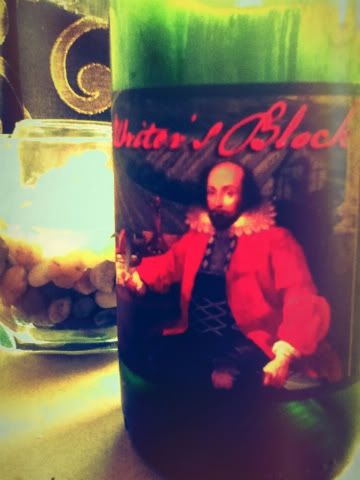 Family date night started with a bottle of
Writer's Block Roussanne
. I mean, with Shakespeare's pic on the label, it was a must for this family full of lit geeks!
And guess what?! Monday = half off bottles o' wine night! Love that dealio!
Order the Sauteed Bay Scallops which come nested in lemon-parsley risotto and drizzled in rich brown butter. It's on the appie menu but pair them with a salad and it's like a really great wedding reception happening in your mouth.
And although I enjoyed the company I was with, for the love birds in all of us, the cozy ambiance of Rustica creates a perfect place for a cutie-patootie date spot in Kzoo.