When you're an English major and literacy teacher, and you happen to drive through Hannibal, Missouri, home to Mark Twain, you kinda want to spend hours there. Just sayin'.
And from Hood Rat to Hoodlum, we headed to Huck Finn's house (He's my favorite!) for some quick remembrance of how best-friends-ever will do anything for you -- including forgiving you for lying about how tough you and your gang are and still being your best-friend-ever when you get home from a really long river trip.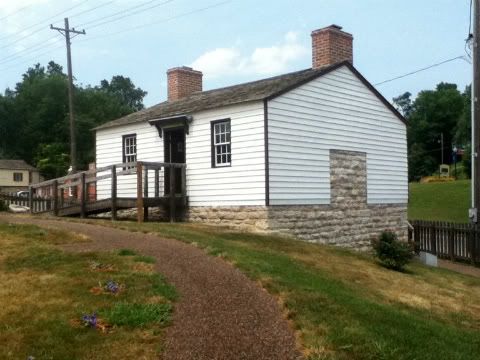 And then yes! Yes, I did take a picture of the famous fence that Tom Sawyer tricked his "friends" into whitewashing. It seemed so much longer in the book, right?!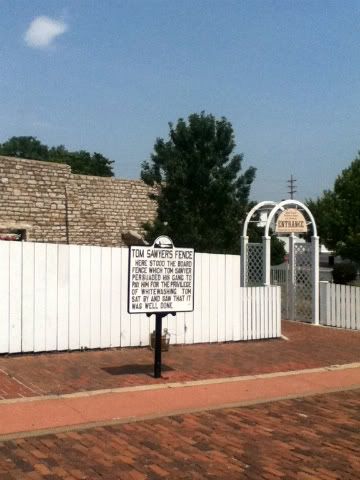 And for the record, being a lit geek is kinda a family affair. Like father, like daughter, right?!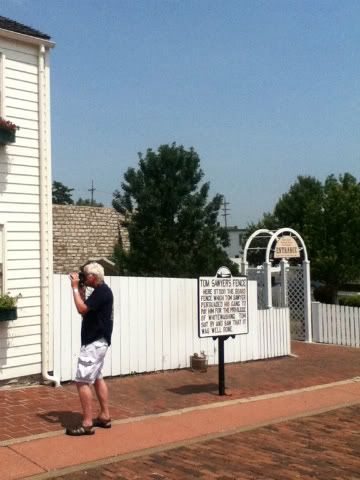 And then, when you leave the historic houses, you get to walk through the 100% Mark Twain themed town.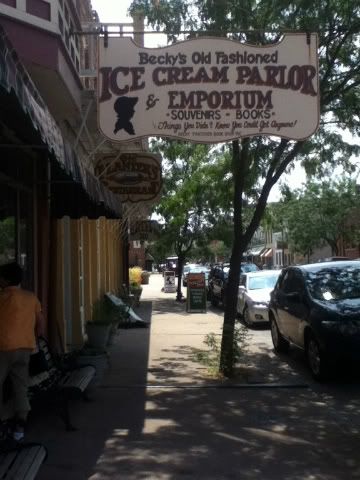 From store names to souvenirs, this town screams Sammie C from one end to the other; as a tourist, you have no choice but to grab your camera and dive into it.
After walking through town, you'll quickly end up at the Museum Gallery (price included with Mark Twain's Boyhood Home and Museum Properties).
It's like a quick little bookie heaven.
A little interactive whitewashin' situation.
A little "Injun' Joe may be chasing me through a cave" situation.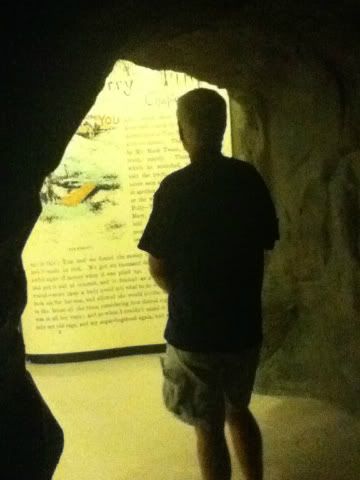 A little REALLY BIG copy of The Adventures of Huckleberry Finn situation.
All in all, Hannibal, Missouri is a little midwest treat for any lit lover.