And I really love this girl.
And I love that she is totally okay with this
sleeping arrangement for 3 people, 1 of whom she's never even met.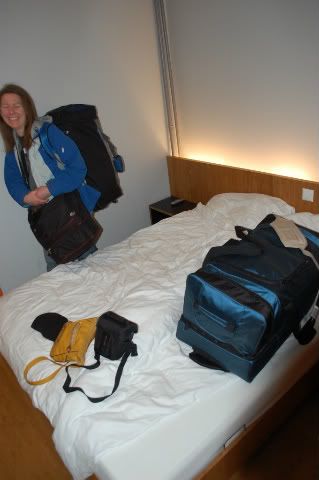 But this is what you get at
Easy Hotel
in Basel, Switzerland: A very
affordable room with no frills, no breakfast, and no maid service. We
decided that, at best, you may describe the Easy Hotel experience as similar to a
cruise ship sleeping accommodations, and at worst, you would describe
it as similar to sleeping in a storage unit.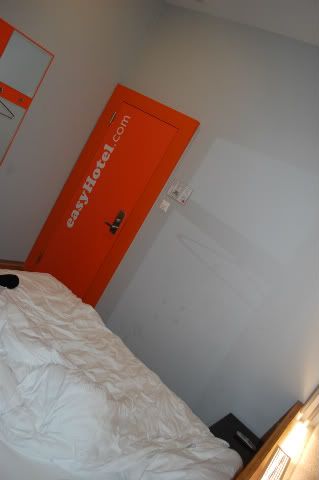 I mean ... haven't you always wanted to sleep in a storage unit?
And, good news! The hotel's website is painted on the door.
This may or may not come in handy during your stay.
The positives: A private stand-up shower, private rooms, less
than half the price of EVERY other hotel and hostel we looked at in
Basel.