Holy Freakin' Cow! I get to check this one off my bucket list!
Mr. Umbrella, Cathy, Courtney, Joe and I rented ourselves some skies and headed
to the Sass-Fee ski resort for some serious shredding of the gnar.
Sass-Fee offers excellent Alps skiing (trails between 2500 - 3500m, an elevation of 3,600m, a vertical drop of 1,800m) at reasonable lift and resort
prices. It's nestled between several other ski resorts and the Saas P
ass includes access to the Saas-Almagell and Saas-Grund lifts.
And, good news!

Zermatt, home to world-known skiing, is only about 16 km away and requires only a one bus - one train travel day. More good news! Six day Saas Passes allow skiers to experience Zermatt peaks for a highly discounted price.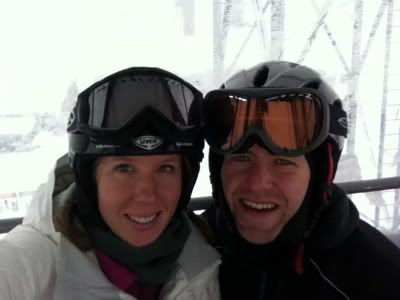 If you don't ski or snowboard, there are plenty of other opportunities for winter fun within this village including ice skating, tubing, tobogganing, train rides, and hiking. Super experienced skiers can hire a guide for glacier skiing too.
In case you need further convincing to stop by this skiing sensation, Saas-Fee was voted one of the top 10 of underrated
ski resorts by goski.co.uk.