Introducing my brand new cocktail dress.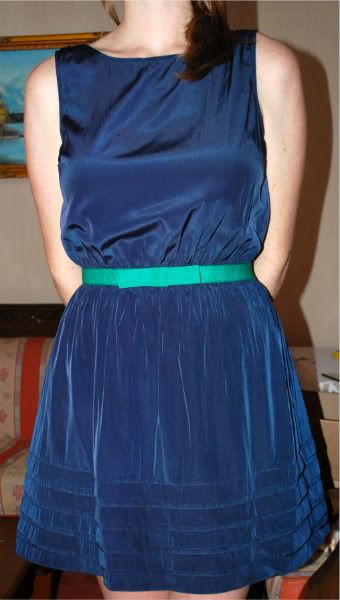 If you've ever shopped in Kosovo, you would know that it's not always an easy endeavor.
Things don't come in bulk here -- if an item in a store window catches your eye, you better hope that it is your size because chances are there are not multiples. And, if the store does have more than one, there is a very good chance every single one is actually the same size.
Also, clothes and shoes here tend to be small -- like made for girls shorter than 5'8".
I don't think it's a hyperbole to say I will never buy a pair of jeans or a pair of shoes in this country.
But really what makes Kosovo shopping sprees really difficult is that the store clerks always just follow me around. Like very closely. They stick to shoppers like glue, and they're entirely silent while doing it. It's unnerving. It's weird.
And since I'm here to travel and explore the world, I've given up on shopping sprees and instead spend my money on things like tickets, tours, and trains.
But when I saw this dress at
Mango
, I knew I had to have it.
Perfect for St. Patrick's Day.
Perfect for a girl trying to turn 30 in style.
{Spoiler -- I think it's perfectly festive for Mr. Umbrella's first European pipin' gig.}