Today, we left the Sultanahmet District and headed northeast toward the Galata Bridge and tower.
Though chilly, the sun is out which makes the long walk to the
Beyoğlu area
pleasant.
Fishermen line the bridge, throwing their lines into the Bosphorus strait.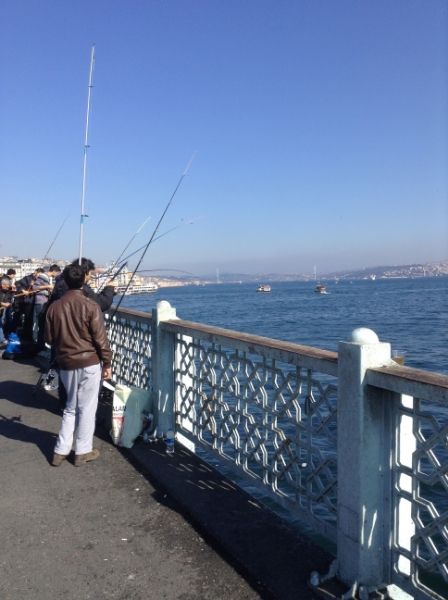 Built in 1348, the tower stands 66.9 tall; it's pointed top stretches into the sky like a rocket ship.
We purchase our tickets and filter into an elevator; we are packed in like sardines.
Finally at the top, I couldn't be happier when I step onto the tiny viewing ledge that wraps around the circular tower. It provides a full 360-degree panorama of Istanbul.
It is spectacular.