In this modern eatery, it's all about flavor.
Racines
, conveniently located in between downtown and Cherry Creek, is quite a Denver staple. So, on a hot summer day in Denver, the girls and I decided to soak up the sun and sip some cocktails and cross off another item on my Denver bucket list. The drink menu lists loads of common cocktails with special Racines twists. Example: A blackberry mint juliep. Refreshing. Tasty. Original.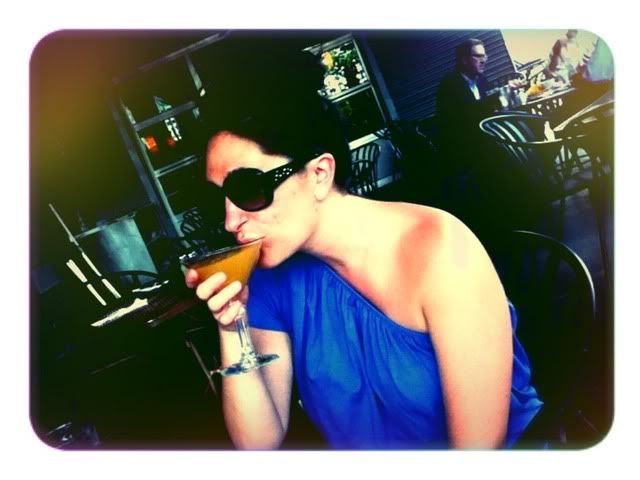 Ms. Emily wanted something peachy, so the bartender went off menu to mix up a little peach martini situation. What a peach he was!
After glancing at the full menu, we couldn't pass on food. Much like the drink list, the food choices are fun and portions are plentiful. I went for the Nutty Cheese Salad which is maybe one of the best salads I have ever had.

Deuce sign throw up to whomever took the risk of adding bananas, fontina cheese, cashews, and avocado as salad toppings. I loved it LOTS!

Other highlight: Huge covered porch!
{And I'm not the only one who likes it!}